Shooter Paaji is a unique platform dedicated to assisting shooting athletes at all levels in their journey towards excellence. Founded by an experienced shooter, Harman Singh Anand, Shooter Paaji aims to bridge the gap between expert coaches and players by providing valuable knowledge, guidance and right equipment to shooters.
Through our engaging workshops, live sessions, product guides and pan India shipping of equipment, we empower shooters to enhance their performance and make informed decisions about their equipment. We take pride in the success stories of many shooters who have improved their skills and even earned a spot on the Indian team for international competitions.
Understanding the challenges faced by shooters in remote areas, we ensure accessibility by providing the right equipment and products to every corner of India. In fact, we have expanded our presence by beginning to establish shooting ranges in different parts of the country, making the sport more accessible to aspiring athletes. Eminence Shooting Academy, Ambala, is one of them.
At Shooter Paaji, we recognize the importance of proper training facilities, quality sports gear, and mentorship in shaping a shooter's game. Our platform offers valuable resources on mental training, diary writing techniques, and in-depth knowledge of shooting equipment, all curated by our team of current Indian team players who are passionate about supporting their fellow athletes.
As an e-commerce store, shooterpaaji.com offers a wide range of rifle and pistol accessories, including triggers, sights, grips, pellets, air guns as well as specialized shooter wear such as boots, gloves, and eyeglasses designed to optimize performance. We take pride in being a one-stop solution for shooting athletes' needs, ensuring seamless nationwide shipping through reliable courier services and building network of our shops.
What sets us apart is our commitment to the values of brotherhood and mentorship. Every member of our team upholds the belief that shooters are like family, and we are here to guide and support them every step of the way. We not only promote our brand but also strive to promote the sport of shooting through our active presence on social media.
Our strong community of shooting coaches and players spans across cities in India, helping shooters connect with shooting ranges and find the support they need to excel. Whether you're a beginner or an experienced shooter, Shooter Paaji welcomes you to embark on your journey with us. Explore our website, shooterpaaji.com, and reach out to us through WhatsApp at 7082233324 or 7494933324, or via direct message on Instagram, where our team is ready to answer any questions and provide the best guidance possible.
Join us at Shooter Paaji, learn with us, and let's grow together in the incredible sport of shooting!
Numbers Speak For Themselves!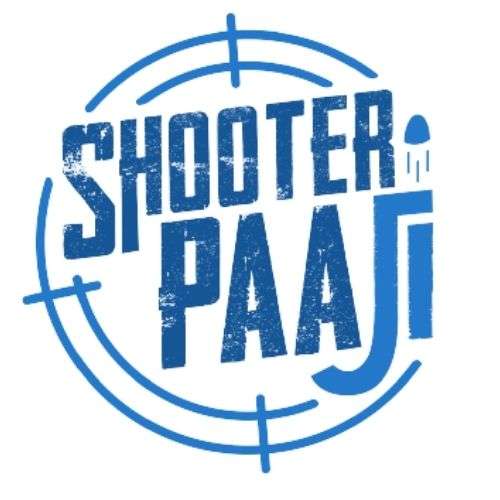 Certified Products
We Deal in Various Products